The UV Consulting Group made the most of the recent IUVA Conference, starting with a kickoff dinner on the 26th. It's great for the UVC industry that the use of UV and UVC systems are still very much in the innovation phase driven by the changing requirements of water purification and disinfection purposes.
Dr. Jim Bolton, Oliver Lawal and Karl Platzer aligned on the upcoming needs in terms of UV Systems and UV lamp consulting towards OEMs.
UV Advanced Oxidation has been one of the key drivers for the need of different UV lamp sources and UV LEDs as the requirements and attitudes towards the UV in this segment is becoming more comprehensive.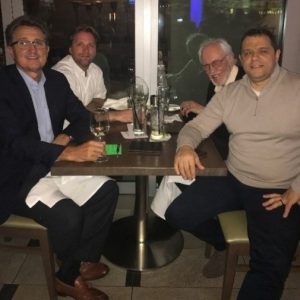 We invited Juergen Zechner from OFI for a meeting designed to learn his neutral view of validation needs and future trends. From pulsed UV system validation, single and multi-lamp lamp waste water validation programs are the challenges for neutral validation bodies as Juergen explained based on his work at the OFI.
The development of LED as well other UV –C light sources are moving at an incredibly fast rate and technologies like UV-LEDs, may not now be suitable for municipal water treatment. But for other applications like POI or POE the UV-LED technology has already proven effective in solving hygienic problems at these applications.
From the viewpoint of a testing and inspection body it is necessary that the germicidal performance is well validated, and the products can be used safely to solve hygienic problems at the point of use.
The knowledge about UV dose response for different wavelengths from different pathogens is well researched.
In order to safeguard the quality of treated water and the health of people, regulators are required to develop validation methods and technical requirements for UV-LED applications. Remaining aligned on well accepted validation procedures is very important and the UVDGM gives a good framework for the developing of requirements and validation methods.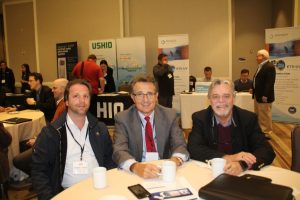 A specific presentation was very informative about UV lamp sources and its effect, as our consulting group works a lot in this field. Natalie Hull, CU Bolder presented a great study:
"Sequential LED and Excimer Lamp Exposures for Viral UV Disinfection"
A discussion with my old friend Technical director Keith Cordero about Excimer lamps and its effect helping me to better understand the pros & cons of excimer lamp use versus LED and low pressure germicidal lamps.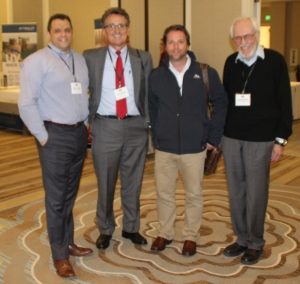 While the topic and potential of UV-LEDs may be dominating the forefront of many discussions, even to some, UV-LEDS may seem to be the only new direction, but this IUVA conference clearly proved this is not the only direction. Traditional UVC systems, with ongoing innovation and even challenges, are still the dominant technology; e.g. what's next in terms advance oxidation and what wave lengths are needed to kill the additional germs and bacteria's being identified in environments such as hospitals and even private household's sewer water issues have to be faced and managed. Therefore, the bottom line of the core UV business is still with traditional UV lamp sources and LED are coming fast for new applications.