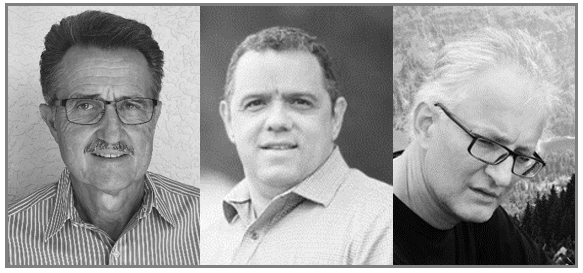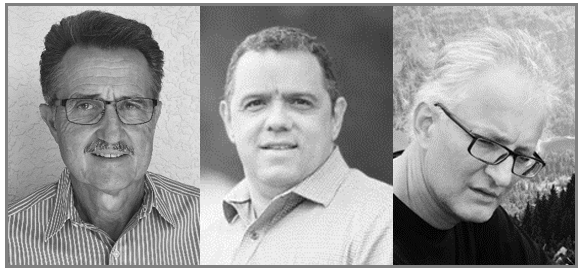 Our UV expert team members at the Aquatech show in Amsterdam Nov. 5th to 7th – Karl Platzer, Oliver Lawal and Fred van Lierop – will be happy to meet you.
Email platzer@uvlampconsulting.com to make an appointment with us today!
It's our third year of working in this niche market between manufacturers of UV systems and UV lamp manufacturers.
UV LEDs are more and more our focus due to a very strong market adaption.
New UVC technologies sources are part of our daily business as we are continually approached for 3rd party opinion and evaluation work.
It's been a positive journey with very specific work to be done for OEMs and UV lamp manufacturers such as:
UV lamp testing, evaluation and improvement recommendations (from a 3rd party point of view)

Based on the IUVA protocol or specific water testing (based on given temperature requirements)
UVC lamp comparison independent 3rd party testing and reports

Amalgam lamp designs, spot versus out of arc lamp designs, pros/cons/PPT
Scientific UVC lamp technologies in low pressure quartz, medium pressure, xenon, Excimer, UV LEDs
Streamlining UV lamp production and acquiring new production machinery
UV lamp supplier search and evaluation
Identify UV Ozone output and measurement evaluation
UV System Quartz sleeves evaluation based on a specific way of testing and evaluation
UV ballast testing and recommend design parameters
UVA/UVB weathering test equipment, UV lamp sources, UV sensors identification and integration
UV lamp – OEM system RFID or how to protect "electronically" the OEM lamp in the UV system
Food production line UVC-lamp disinfection integration
UV disinfection of Doctors instruments in hospitals following the compliance rules
UV disinfection integration of sanitaire facilities
Horticulture CMH technologies
Excimer technology and application work
New UV lamp technologies on the market….
HR recruiting activities – finding UV lamp engineers and UV system specialists (sales and engineering)
UVC LEDs work – NEW in our portfolio:
UV LED device testing and evaluation; output, wavelength, lifetime

Based on the IUVA protocol with air or water cooling
UVC lamp comparison independent 3rd party testing and reports

Market overview consultation; technical and commercial
UV LED supplier evaluation
UV LED sensor options
UV LED system evaluation
Application design evaluation
Contact for more information:
Karl Platzer
Consulting M&A Business Development LLC.
8887 Crown Colony Blvd.
Fort Myers, FL – 33908
phone: +1 239 738 0664
email: platzer@uvlampconsulting.com
Beside marketing and general business approach support, here you can download the UV Consulting Portfolio: