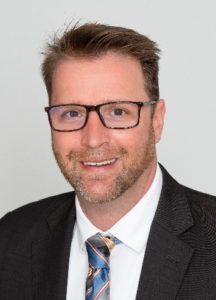 The UV Consulting Group has added Jürgen Zechner as our newest UV expert. Jürgen is a specialist in materials and bioassay testing, as he worked for OFI, a 3rd party testing institute in Austria, for many years for the testing of materials and the validation of UV-systems. Jürgen is a specialist in all aspects of product compliance, material testing, validation, and certification of UVC systems according to current standards and guidelines such as ÖNORM, DVGW, US-EPA and NSF.
His main focus and strengths are on products for water treatment and UV systems for water, air, and surface disinfection.
As the regulatory framework is becoming more and more complex, it is becoming more difficult for manufacturers and suppliers of UV systems to remain compliant with the constantly changing of regulatory requirements and efficient product compliance management is becoming more important every day.
Jürgen's contribution is to support our customers through the product realization process, from the phase of the product idea through to product commercialization, and to facilitating meeting all applicable product compliance and conformity requirements throughout the product life cycle. Jürgen is deeply involved in regulatory and standardization work and can provide guidance on the regulatory framework in quality management and safety provisions for the use of UV technologies for water and air / surface applications.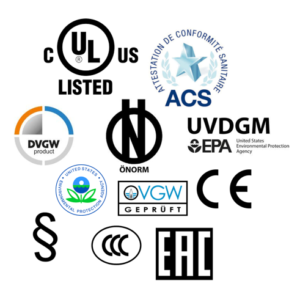 By considering the different product and system realization stages and requirements, considerable costs can be saved, bringing products onto the market in a legally secure manner in the respective target markets. The right product design, choice of materials and the cooperation with the right conformity assessment bodies, including validation under the right operating conditions, help to create optimal synergies in meeting these requirements can reduce market access costs by up to two thirds.
His advice is particularly valuable in the area of drinking water disinfection, as the biodosimetric testing of UV disinfection devices is a prerequisite in many countries around the world.
Understanding the various concepts of validation and bringing them down to a common denominator not only helps to save costs, but also increases the disinfection performance through validation under the correct operating conditions. The right product design optimizes the third-party validated disinfection performance and increases the competitiveness of the products.
Contact for more information:
Karl Platzer
Consulting M&A Business Development LLC.
8887 Crown Colony Blvd.
Fort Myers, FL – 33908
phone: +1 239 738 0664
email: platzer@uvlampconsulting.com