The UV Experts "a look inside a UVC system"
Fred van Lierop and Rolf Sief discuss CFD and why it is must have?
Computational Fluid Dynamics (CFD) is a known technology, but small and medium size OEM's may underestimate its value in both new designs and for ongoing improvements during the UV system development phase.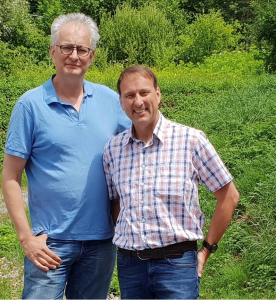 Rolf Sief has developed a path to offer CFD to 3rd party companies, and of our UV Expert group took a closer look at the technical advantages of an integrated CFD process.
CFD analyses have great potential in saving time during the design process and offers a cheaper and faster process compared to conventional testing for data acquisition. In "real" life tests, a limited number of test samples can be measured at a time, while in a CFD analysis, all desired quantities can be measured at once with high resolution.
Because CFD analyses approximate a real physical solution, CFD analyses can yield trusted results, if the CFD Expert has beside the knowledge of the fluid dynamics, deep and long-term skills in the area from the simulated UV system, such as UV radiation/irradiation and how UVC disinfection works.
Computational Fluid Dynamics (CFD) is the ideal tool to test ideas and transport them into a virtual prototype position. CFD will significantly reduce the development cost by exploring sensitivities and limitations of planned UVC-Systems in a very early stage. In addition, troubleshooting existing UVC-Systems can be handled by the "look inside" the UVC-System. It is possible to detect weak points and simulate the performance of an optimized design.